MEET THE STYLISH, ELEGANT JEWELRY DESIGNED ESPECIALLY FOR WOMEN OF FAITH
Since ancient times, Believers all over the world have longed to touch the Promised Land.
Many of us have been dreaming about Jerusalem and the Sea of Galilee since our childhood.
As Followers of Jesus, we see the Holy Land differently than the rest of the world. line about "home"
Headline
Our mission at I AM ISRAEL is to bring the Land of the Bible to you. Through our films, artwork and music, you can SEE and HEAR Israel.
Now, we've created a way for you to TOUCH Israel! 💕
We're thrilled to introduce to you... Jewelry by I Am Israel.
Designed especially for women of faith, Jewelry by I Am Israel will give you a stylish and elegant way to wear a piece of the Land of Israel wherever you go.
Made From The Land of Israel
We'd like to present to you to our debut jewelry –– The "Faith Like A Mustard Seed" Necklace and Earrings Set.
Skillfully handcrafted, these unique pieces of jewelry contain soil from the Mountains of Jerusalem
and a mustard seed sourced from Bethlehem.
Made From The Land of Israel
The "Faith Like A Mustard Seed" Necklace and Earrings Set comes in both gold pendant chain
and silver pendant chain
Made From The Land of Israel
The "Faith Like A Mustard Seed" Necklace and Earrings Set comes in both gold
and silver
Story
This necklace will let you touch the Land of Israel each day, and wear it as an expression of your faith. Wear them around your family and friends and tell them the story behind this jewelry. They'll love it! 💕
The Faith Like A Mustard Seed Set will also give you a beautiful way to share your faith, just like many of our customers...
★★★★★
"I bought one & wear it daily. I love my necklace, and it starts conversations."
- Cindy, Jewelry by I Am Israel Customer
A Fashion Statement That Goes With Everything
How to wear + fashion tips
Want to try this Boomstick for yourself? Keep in mind this bestseller originally sold out in a day. Click below to check it out now while it's still in stock.
All of our characters in I Am Israel represent a theme of the rebirth of Israel, and for the middle portion of the film, we wanted to find a talented Jewish artist to represent the rebirth of art and culture in the Land. After researching the many talented painters working today in Israel, one artist captured our imagination more than any other — Alex Levin.
Alex is a husband, father and professional painter who lives near the Mediterranean coast in the town of Rishon LeZion.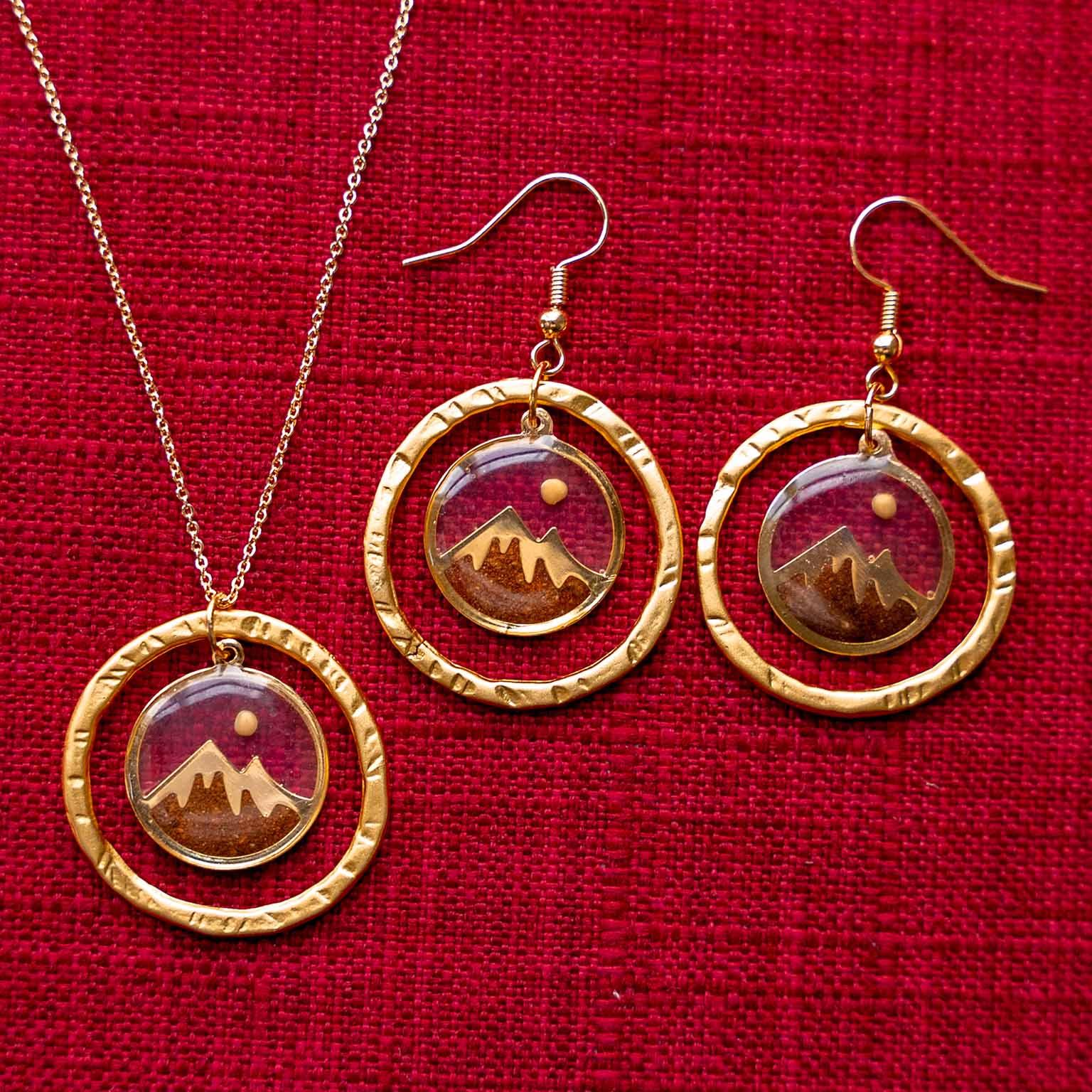 From Paris to Vienna, Sydney to New York City, Alex's work has been celebrated around the world. Christian churches and Jewish synagogues hang his paintings on their walls to communicate the tangible reality of God's beautiful land. In the film, we take the audience into his studio and look on as Alex paints an original canvas of Jerusalem. As he paints, he shares stories about his deep love for the Land of Israel and insights on where his inspiration comes from as an artist.
Who is the greatest artist in the Bible?
Some would answer David or Solomon. I think a very strong case can be made that the man who crafted and built the Ark of the Covenant, the Tabernacle and all of the treasures inside is the greatest artist of the Bible. Bezalel was his name, and he was specifically called by God and empowered in his talent. In the desert, God told Moses...