WALL ART
Featuring scripture and beautiful photography captured throughout Israel, these works of art bring the beauty of the Promised Land into YOUR home!
Explore Our Bestseller...
"Priestly Blessing" Western Wall Jerusalem
Since Biblical times, the Priestly Blessing, also known as the Aaronic Benediction, has been a powerful blessing spoken over the people of God.
Bring this prayer of favor into your home and be reminded each day of God's blessings, favor and peace over you and your family.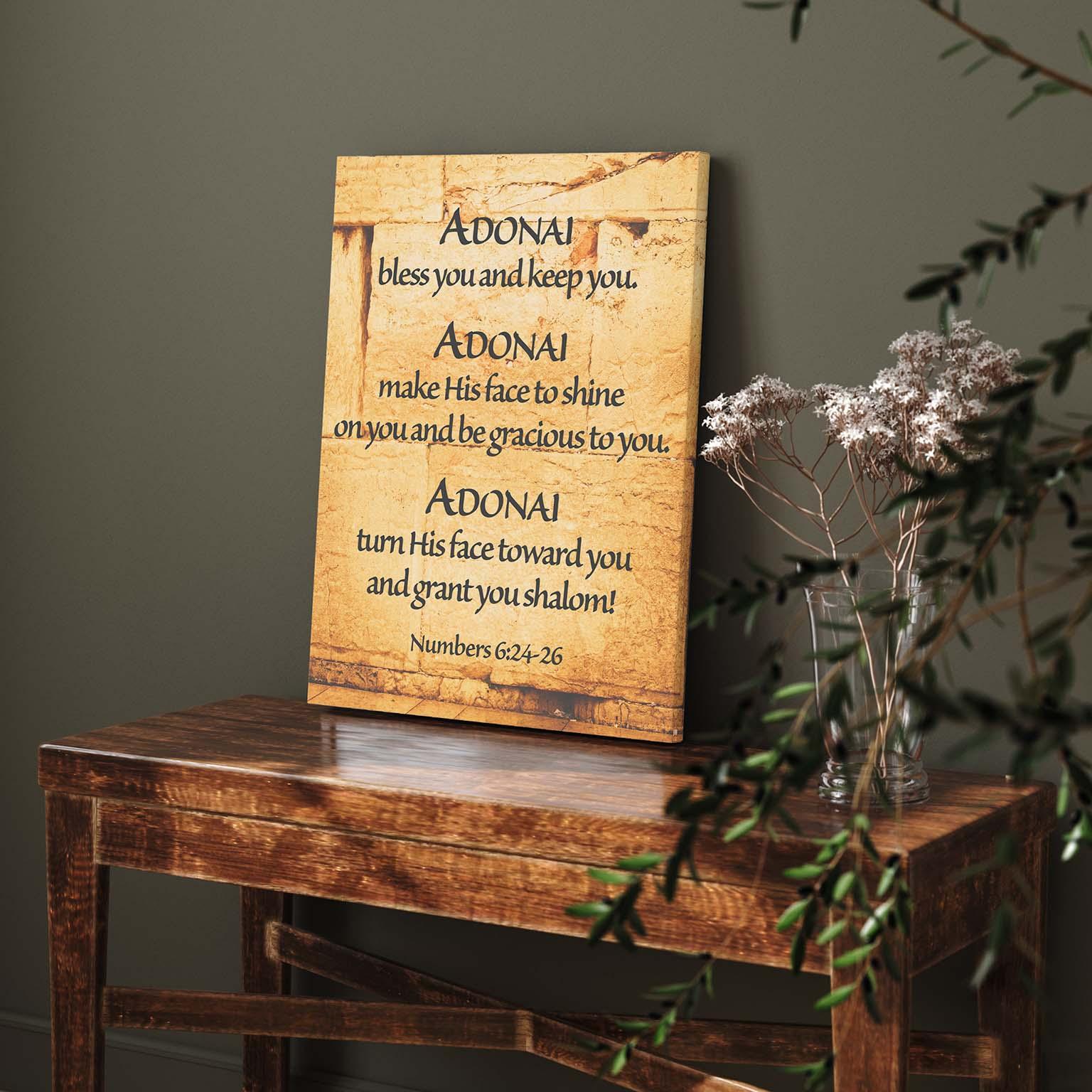 TABLETOP ART
These canvases will add a beautiful touch to your mantle, desk, tabletop, counter or your wall

Explore Our Bestselling Tabletop Canvas...
"Follow Me" Galilee Mountain Where Jesus Walked - Tabletop Canvas
As the world grows darker and tries to push us off our path, Followers of Jesus can remember two words spoken by the King of Israel during His final days on earth: "
Follow Me

."
Bring these powerful words into your home with this inspiring gallery wrapped tabletop canvas.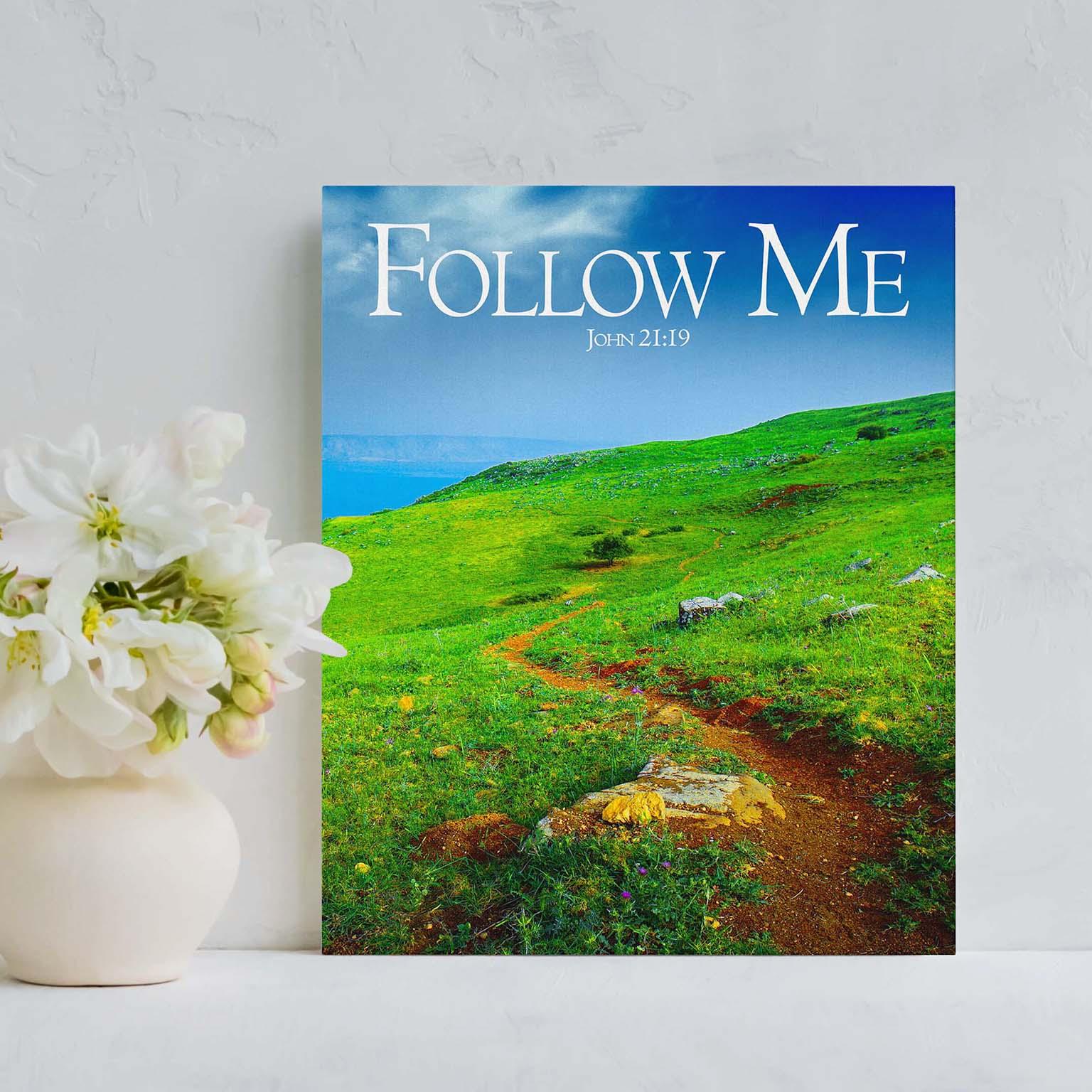 What customers are saying about our artwork...

BLOWN AWAY BY THE QUALITY
★★★★★
"I purchased the Psalm 91 canvas as a gift for my grandson. As it is one of his favorite psalms, I wasn't sure what to expect, so I opened it first. I was blown away by the quality and I knew he would love it. He did! Now I have to purchase it for me! 🤭"

- Sandy
EVERYONE WHO SEES THEM IN PERSON MARVELS AT THEM
★★★★★
"Just got mine and I absolutely love it. I have bought 5 canvases, including Sunset in Jerusalem, two Priestly Blessings and Psalm 91. Everyone who has seen them in person marvels at them. They really beautify a home and the quality is top notch."
- Bill
GORGEOUS IN MY HOME OFFICE
★★★★★
"Such a gorgeous shot and a beautiful addition to my office. I love looking up from my computer to see a beautiful panorama of one of my 'Happy Places.'"
- Cindy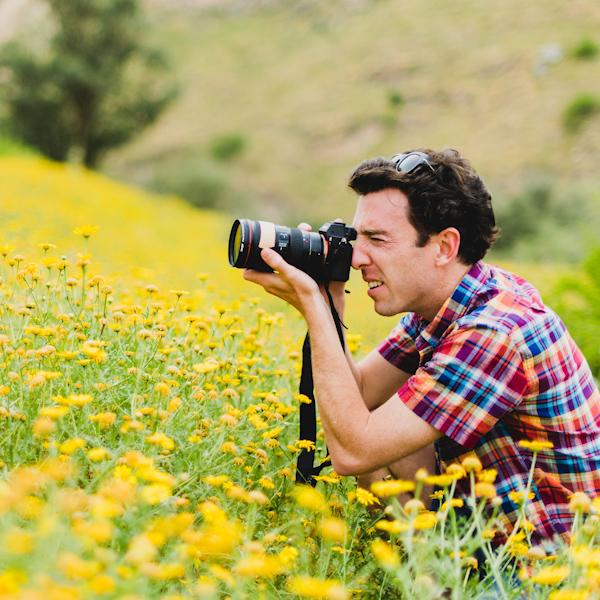 When we produced the film, I AM ISRAEL, our goal was to bring the beauty and blessings of the Promised Land into people's homes. This is also our vision behind I AM ISRAEL Home Decor.
These works of art are a visual reminder of the promises of God, and will add an inspiring touch of Israel to your daily life. We hope you'll find I Am Israel Home Decor as a simple way to share your faith and your love for Israel with all who enter your home.
David Kiern
Writer-Director, I AM ISRAEL
JOIN THE 40,000+ LOVERS OF ISRAEL WHO RECEIVE OUR NEWS EACH MONTH
All subscribers receive product discounts, updates on the upcoming movie sequel and info on Christian volunteer opportunities in the Holy Land!