WE BELIEVE WHEN
FOLLOWERS OF JESUS CONNECT WITH ISRAEL

, THEIR FAITH BECOMES UNSHAKABLE
We are thrilled to offer churches, ministries, and bookstores an extraordinary opportunity to strengthen the faith of your audience through the captivating stories of I AM ISRAEL. By purchasing the bestselling movie and book, you are equipping your community with an invaluable resource for personal growth and connecting their hearts to the Land where our Messiah walked.
WATCH THE I AM ISRAEL BOOK & MOVIE TRAILERS
Introduced by writer-director, David Kiern...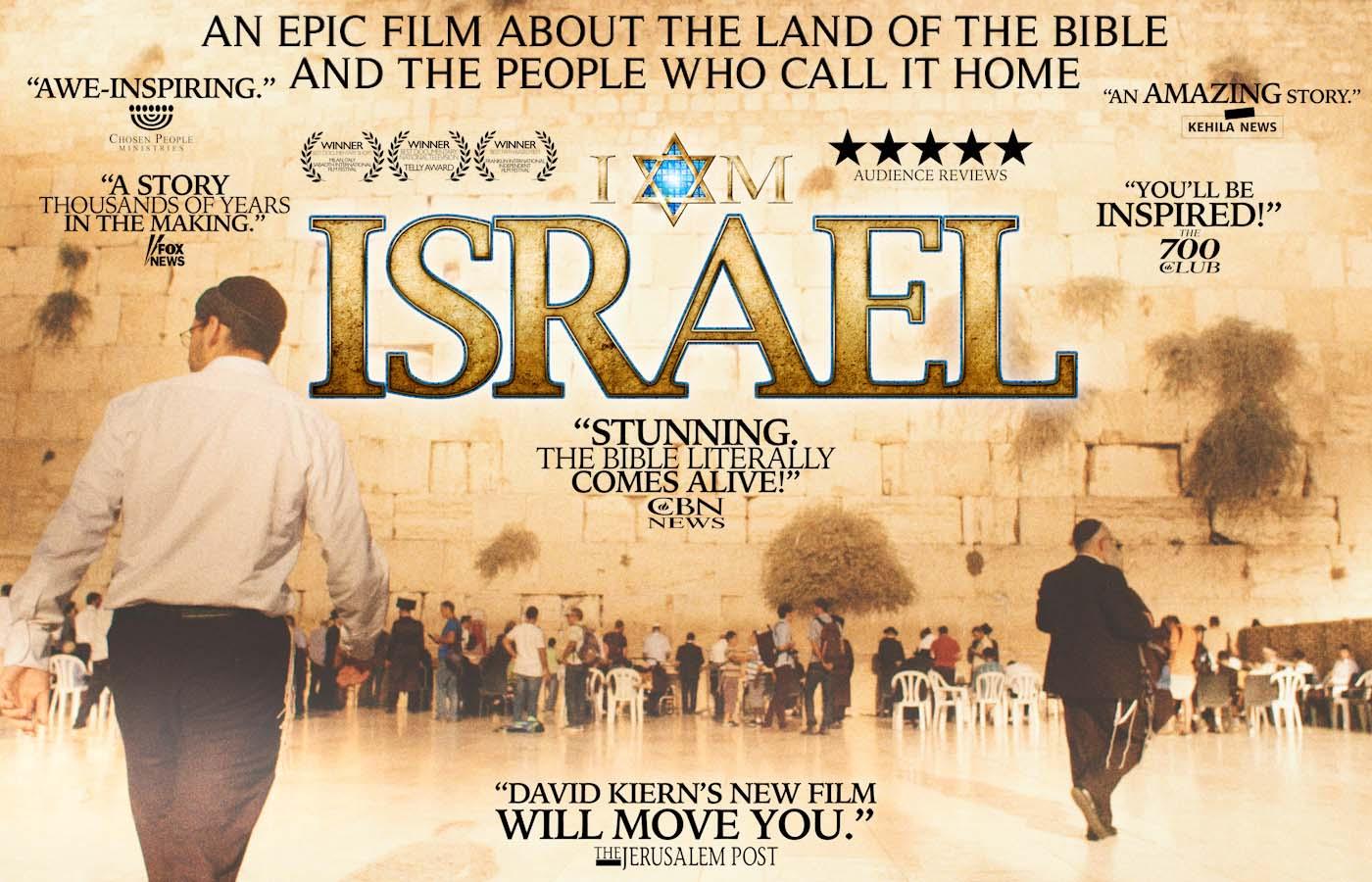 We understand the challenges you face as a ministry. You strive to provide resources that not only captivate hearts but also nurture the faith of your congregation. That's where we can help.
With over 70,000 copies sold and over 10,000 congregations served, Believers around the world are using our movie and book to deepen their faith, explore Israel's Biblical history and gain a renewed understanding of the promises of God.
What customers are saying about I AM ISRAEL...
TEN THUMBS UP
★★★★★
"This book! It's a pictorial of prophecy unfolding this very moment. Writing has to blow me away to keep my attention. This one has me enthralled. So thankful. Changing my life focus!"
- Debra, Book Customer
STUNNING
★★★★★
"Thank you for bringing this beautiful Land of Israel to so many people like me, who long to go to the place where Jesus lived and died. You captured such stunning visuals and have opened up a whole new world for our Christian family."
- Marty, Movie Customer
BEAUTIFUL
★★★★★
"My children and I are reading through the Old Testament right now. I AM ISRAEL was a perfectly beautiful addition to help them visualize God's promise to Israel & how that promise is being fulfilled today. Thank you so much David Kiern! My children and I loved the film."
- Ann, Movie Customer
I AM ISRAEL: The Believer's Guide to the Rebirth of the Promised Land
Showcasing over 550 stunning photographs, illustrated maps and powerful stories, this book will take you on a visual journey through the Land of the Bible and unveil the inspiring story of Israel in a way that will make your spirit soar!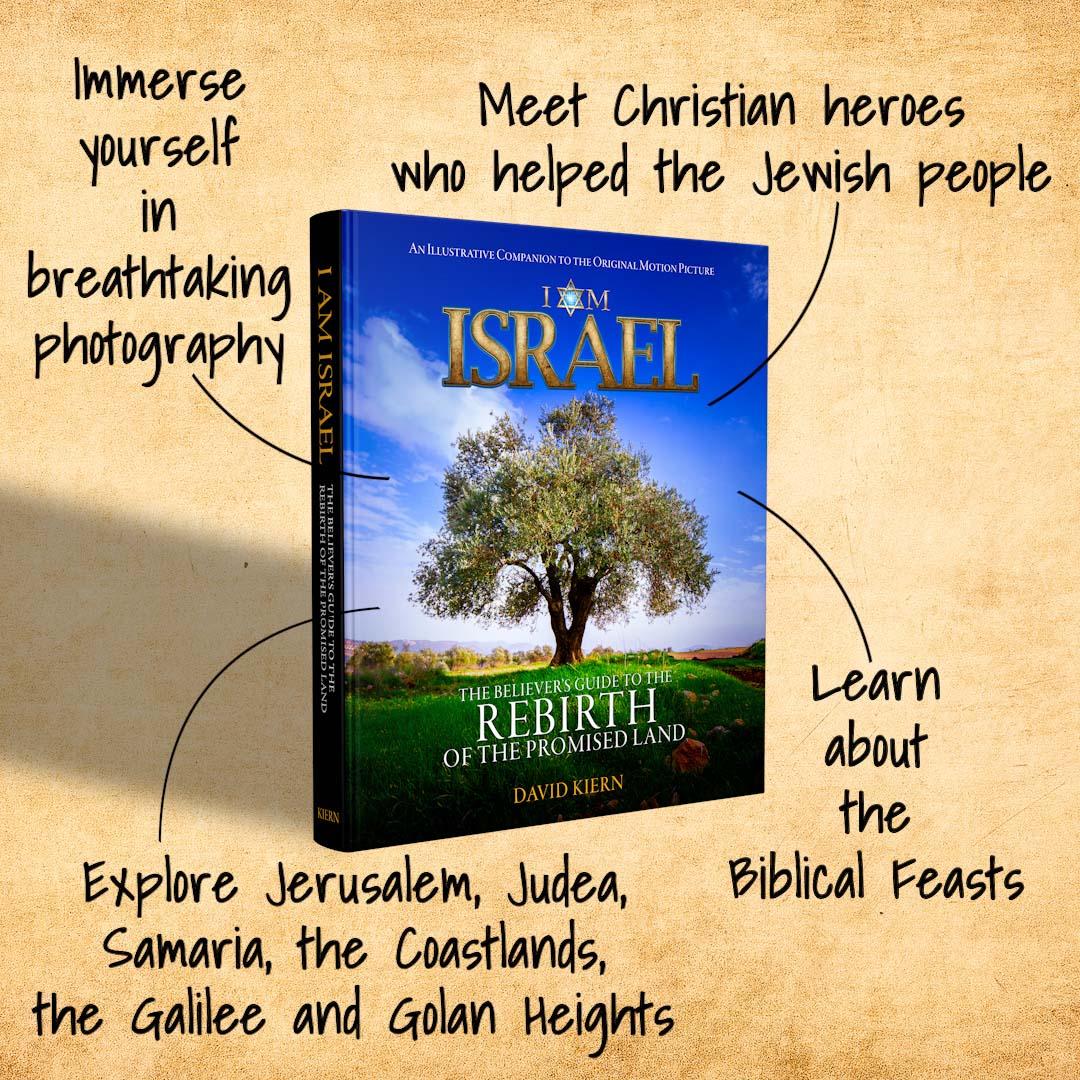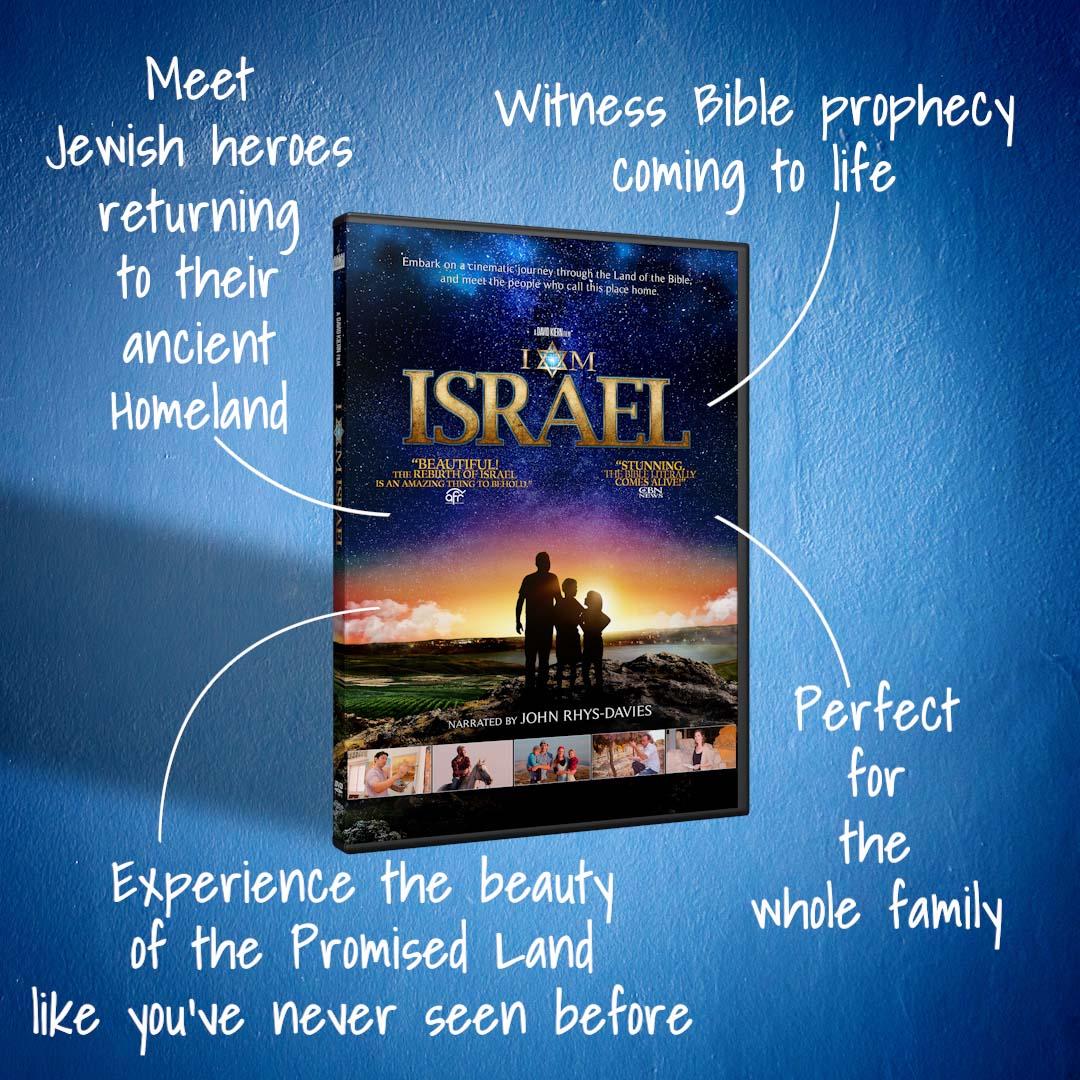 I AM ISRAEL: The Movie
I AM ISRAEL will take you on a soaring journey through the Land of the Bible, and introduce you to Jewish men and women whose very lives are a testimony to the promises of God. Experience the beauty of the Promised Land. Witness the Biblical prophecies coming to pass in our lifetime. And share your passion for Israel with your friends and family!
Order for your Church, Ministry or Bookstore and save up to 50%
Not Ready To Buy? Preview It First.
Enter your email to receive immediate, free access to digital downloads
of I AM ISRAEL, the book and movie
"I will bless those who bless you,
I will curse those who treat you with contempt,
and all the peoples on earth will be blessed through you."
Genesis 12:3