ENJOY THIS EXCITING SCENE!
I AM ISRAEL - Cowboys of the Golan Heights
In order to add a touch of adventure and fun to I Am Israel, we wanted to feature a Jewish cowboy as one of our main characters. Audiences in America love the image of the cowboy, and we thought they would be fascinated to learn that there are cowboys in Israel! During the Feast of Tabernacles, an IDF soldier named Johnathan Rosenburg invited us into his sukkah in Jerusalem for a visit. Johnathan was a few days away from completing his military service and had dreams of carving out a life for himself in Northern Israel through raising cattle and working the Land.
In the film, Johnathan takes viewers on a ride through the Golan Heights and shows what a cattle drive looks like in the Land of the Bible. Over this picturesque scene, he shares his personal story of how he was drawn to immigrate to Israel from the United States so he could serve in the Israel Defense Forces.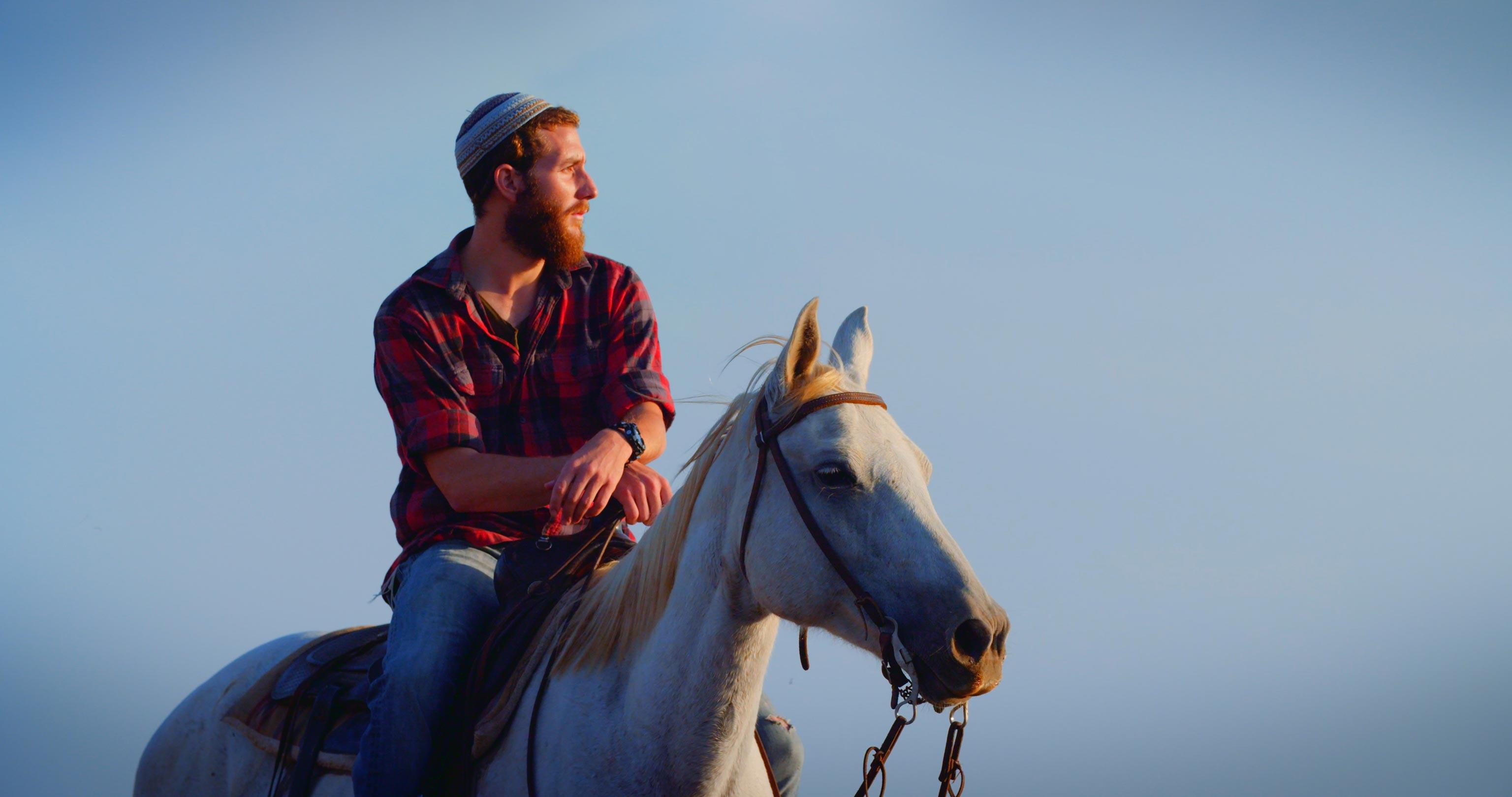 The Bible is filled with stories of military men who devoted their lives in defense of the Jewish people and the Land of Israel. King David's Mighty Men are amongst these Biblical warriors. David's Mighty Men gained a reputation for being some of the bravest fighters in the world and were willing to risk their lives to defend the Land and the king.
Watch the Land of Israel miraculously returning to life in our award-winning film, I AM ISRAEL.