It is completely free for any church, synagogue or small group to show I AM ISRAEL. Watch this video to learn more!
↓
Would you like to show the film in your congregation for FREE? Simply sign up below and a complimentary download of the film will be made available to you...

AUDIENCE REVIEWS
Read what people are saying!
JUST AMAZING
★★★★★
"The anointing on this is tangible.
A must-watch for those with a heart for Israel. Adds real urgency for those like me have not yet visited the country. God is for Israel. This film is proof!"
- Alan
INSPIRING FOR CHRISTIANS
★★★★★
"Truly an inspiration for Christians to see the amazing things going on in their beautiful Nation."
- Patricia
SPECTACULAR
★★★★★
"I purchased 3 DVDs to share the beauty and miracle of Israel. Truly God's hand is over that nation!"
- Ben
TOP REASONS TO SHOW I AM ISRAEL IN YOUR CONGREGATION
I AM ISRAEL has been shown by over 10,000 all over the world. Here are the top reasons why pastors, small group leaders and teachers are showing the film...
#1 - JOIN THE GLOBAL MOVEMENT

For many reasons, Jews and Christians have been separated for the last 2,000 years, with very little relationship. But in recent decades, a spiritual shift has taken place. Christians from every nation are turning their hearts to Israel in greater numbers than ever before in human history. Followers of Jesus with no Jewish background and no previous connection to Israel are developing a deep love in their hearts for the Jewish people and a personal longing to visit the Land of the Bible.

I AM ISRAEL tells the inspiring story of God's hand on Israel in our generation. It will strengthen the faith of your congregation and connect their hearts to the Promised Land.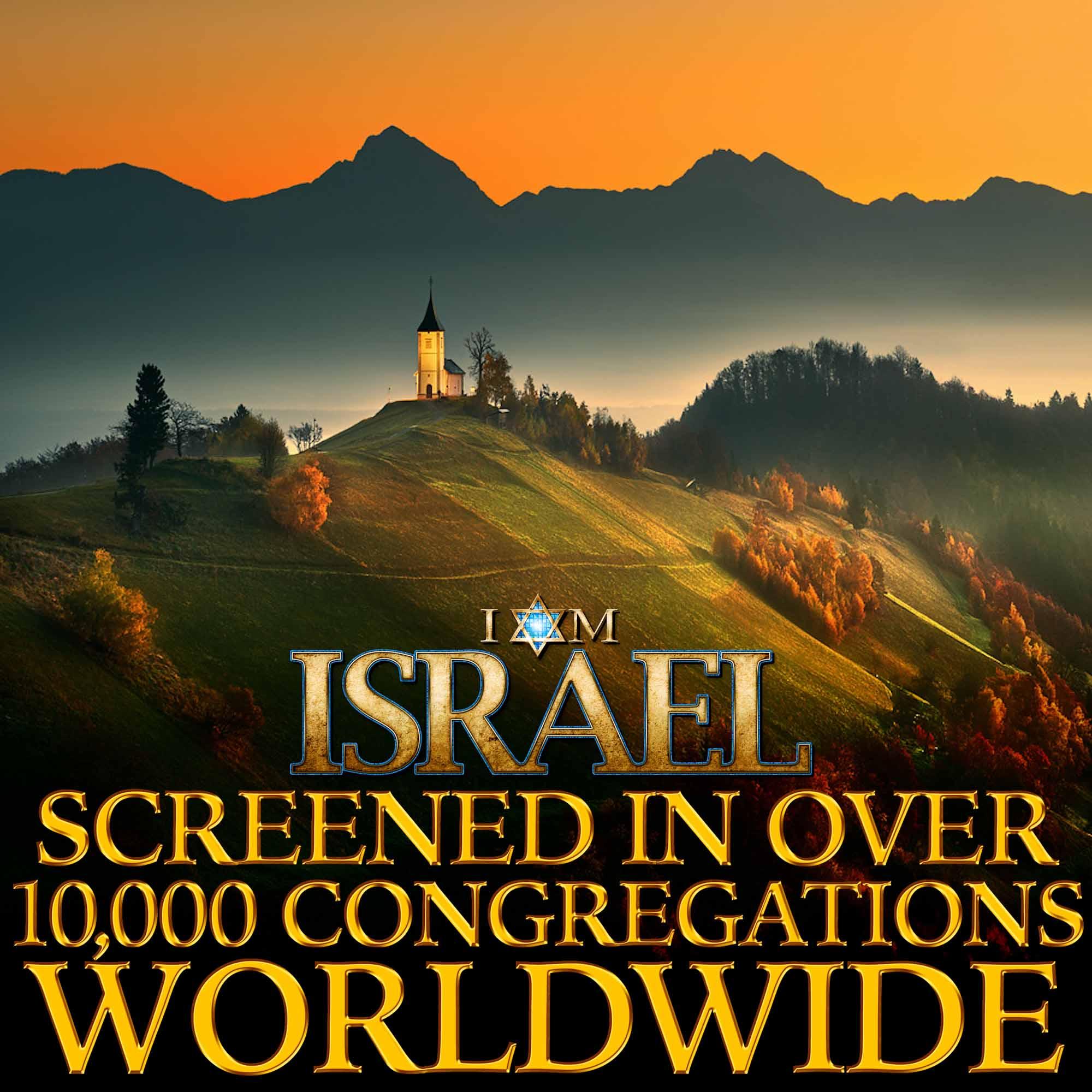 #2 - ONLY 1% OF CHRISTIANS WILL EVER VISIT ISRAEL IN THEIR LIFETIME

Today on the earth, 2.3 billion people identify as Christians. However, approximately only 1% of these Believers will ever visit the Land of Israel in their life-time. It was with this in mind that I AM ISRAEL was created, with the vision of bringing the beauty of the Land of the Bible to anyone in the world.

#4 - COMPLIMENTS & ELEVATES ANY BIBLE STUDY

Is your Sunday School Class or small group studying the life of Jesus, Abraham, King David or another hero of the Bible? I AM ISRAEL is the perfect film to show at the beginning or the end of the study.

#5 - ISRAEL IS THE BEST PROOF GOD EXISTS
During a scene in I AM ISRAEL, vineyard owner Yaakov Berg tells viewers, "To me, Israel is the best proof God exists and still acting in our world." We absolutely agree! 
Right now, prophecies are unfolding in Israel which God foretold 3,300 years ago. Miracles are happening in our generation, foreseen by the ancient prophets. The Land and people of Israel are being reborn before our very eyes.
Watch this scene from the movie and see one of those miracles!
#6 - EYE-OPENING FOR YOUNG PEOPLE

I AM ISRAEL is a visual and exciting way to teach young people about the Land of the Bible. It shows that Israel is not a place of myth and legend, but a real place written about in the Bible!

WILL WATCH AGAIN
★★★★★
"It is an amazing movie and I will watch it again!!!!!!!!"
- Barbara
PERFECT FOR THE FAMILY
★★★★★
"Wonderful film! The Jews, indeed, turn the desert into a garden. Inspiring and beautiful."
- Mary
FULFILLMENT OF PROPHECY
★★★★★
"Saw this film and cried, cause of God's goodness and mercy towards Israel. Fulfillment of Prophecy and more to come!!!"
- Vikki
JOIN THE 40,000+ LOVERS OF ISRAEL WHO RECEIVE OUR NEWS EACH MONTH
All subscribers receive product discounts, updates on the upcoming movie sequel and info on Christian volunteer opportunities in the Holy Land!